---
World Precision Instruments, LLC (WPI) is a leading global provider of powerful, cutting-edge laboratory solutions for the life sciences. Headquartered in Sarasota, Florida, the company's mission is to offer the broadest range of instruments and tools, to enable professionals throughout the biomedical community to conduct research that is more thorough, more efficient and more accurate. From muscle physiology and cardiovascular physiology, to cell biology and free radical research, WPI provides the equipment needed to ensure success.
Founded in 1967, WPI began as a small manufacturer of amplifiers and stimulators used in nerve, skin and muscle research. As the company grew, branch offices were opened in Germany and the UK. In 2009, a third office opened in mainland China to reach the growing Asian markets. In 2010, WPI acquired Scientific Instruments-Heidelberg, the leader provider of muscle physiology research equipment. Designing quality equipment since 1988, SI-H focused on the investigation of intact and chemically skinned muscle preparations. Now, the complete line of muscle physiology equipment, including the single Cell Tester, are engineered and manufactured in Sarasota, FL.
Throughout the years, the company has focused its efforts on the continued expansion and enhancement of its product portfolio. This dedication resulted in pioneer research products that were cutting edge when they were released. Some of our breakthrough products included:
The original Patch Clamp instrument and intracellular amplifiers
Apollo 4000, the world's leading nitric oxide sensor, which has been succeeded by the TBR4100 and TBR1025.
EVOM, the world's most widely used voltohmmeter for TEER research, which is now in its second generation with the release of the EVOM2 in 2008.
High throughput TEER testing with the REMS robotic system.
EVC4000, today's most advanced epithelial voltage and amplifier clamp.
In recent years, we have focused much attention on the Muscle Physiology line and released many new products, including:
SI-CTS200 Single Cell Tester
SI-HTB Horizontal Tissue Bath
SI-MKB Comprehensive Muscle Research Platform
SI-BF100 Biofluorometer
Muscle Physiology electronic control modules like the SI-BAM21-LCB Amplifier, SI-AOSUB Anti-Oscillation Unit, SI-COLUB Constant Load Unit, SI-MOTDB Linear Motor Controller, SI-TCM2 Temperature Controller, SI-SARCAM Sarcomere Spacing Module and the SI-OSARC Optical Sarcomere Spacing Module.
At the same time, we have developed dozens of other products including:
Stagetop Environment and Environmental Control Unit for Live Cell Imaging
ATC2000 Animal Temperature Controller
AirThermSMT for heat and humidity control
LWCC Liquid Waveguide Capillary Cells, as well as the LWCC-M low volume flow cells
Many new biosensors for O2, H2S, H2O2 and NO
Today, with more than 50 years of experience, the WPI offering can be categorized into three broad segments:
Laboratory Supplies that include surgical instruments, laboratory glassware, pumps, microscopes and many other products.
Physiology equipment for muscle physiology, electrophysiology, epithelial physiology, biosensing and animal surgery and support.
Spectroscopy that includes spectometers, dipping probes, cuvettes and more.
With more than 5000 robust products, and offices around the globe, WPI is the world's leading provider of muscle physiology equipment from single cell to whole organ. Our latest catalog includes a quality line of affordable laboratory glassware, neuroscience brain cannulas, data acquisition systems, digital cameras, glass capillaries, pre-pulled glass micropipettes, microsyringe pumps, fiber optic spectrometers, micromanipulators and electrodes, as well as new, state-of-the-art offerings such as a popular line of inexpensive microdissecting instruments, adjustable pipettes and binocular microscopes.
Policies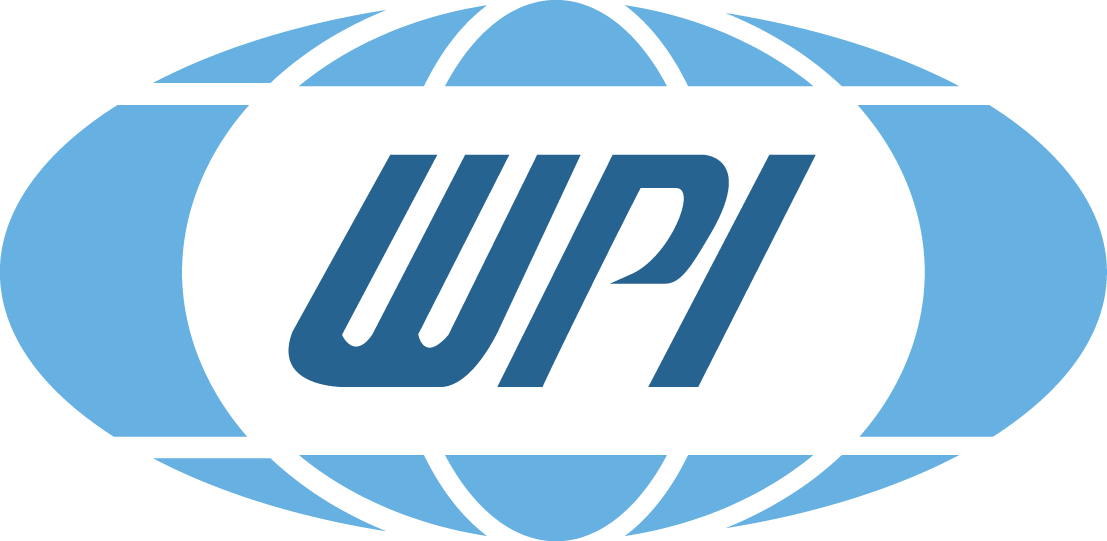 World Precision Instruments Ltd
1 Hunting Gate Hitchin Hertfordshire SG4 0TJ
T: +44 (0)1462 424700
F: +44 (0)1462 424701